There are numerous Facebook pages- both official and unofficial- that are centred around Liverpool Football Club. These pages garner many followers and postings, and are a growing outlet for the club and for fans to release news and engage in banter. Below details some of the larger Liverpool-oriented pages on Facebook.
Club pages
Edit
Liverpool FC
Edit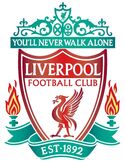 See: Liverpool FC
The official Facebook page of Liverpool F.C.
Popularity on Facebook

| | |
| --- | --- |
| Date | # of "Likes" |
| 27 May 2011 | 5,795,259 |
| 19 September 2011 | 7,075,478 |
This is Anfield
Edit
See: This Is Anfield
Independent Liverpool F.C. online fanzine, described as "providing LFC news, views, opinion, analysis, goals videos, reports, a fan forum and plenty more."
Popularity on Facebook

| | |
| --- | --- |
| Date | # of "Likes" |
| 27 May 2011 | 183,979 |
| 19 September 2011 | 265,622 |
Current players
Edit
Charlie Adam
Edit
See: Charlie Adam
Popularity on Facebook

| | |
| --- | --- |
| Date | # of "Likes" |
| 19 September 2011 | 39,044 |
Daniel Agger
Edit
See: Daniel Agger
Popularity on Facebook

| | |
| --- | --- |
| Date | # of "Likes" |
| 19 September 2011 | 86,511 |
Fabio Aurelio
Edit
See: Fabio Aurelio
Popularity on Facebook

| | |
| --- | --- |
| Date | # of "Likes" |
| 19 September 2011 | 52,253 |
Craig Bellamy
Edit
See: Craig Bellamy
Popularity on Facebook

| | |
| --- | --- |
| Date | # of "Likes" |
| 19 September 2011 | 36,968 |
Jamie Carragher
Edit
See: Jamie Carragher
Popularity on Facebook

| | |
| --- | --- |
| Date | # of "Likes" |
| 19 September 2011 | 323,302 |
Andy Carroll
Edit
See: Andy Carroll
Popularity on Facebook

| | |
| --- | --- |
| Date | # of "Likes" |
| 19 September 2011 | 54,750 |
Conor Coady
Edit
See: Conor Coady
Popularity on Facebook

| | |
| --- | --- |
| Date | # of "Likes" |
| 19 September 2011 | 2,416 |
Sebastian Coates
Edit
See: Sebastian Coates
Popularity on Facebook

| | |
| --- | --- |
| Date | # of "Likes" |
| 19 September 2011 | 41,711 |
See: Joe Cole
Popularity on Facebook

| | |
| --- | --- |
| Date | # of "Likes" |
| 19 September 2011 | 271,071 |
Alexander Doni
Edit
See: Alexander Doni
Popularity on Facebook

| | |
| --- | --- |
| Date | # of "Likes" |
| 19 September 2011 | 3,446 |
Stewart Downing
Edit
See: Stewart Downing
Popularity on Facebook

| | |
| --- | --- |
| Date | # of "Likes" |
| 19 September 2011 | 25,092 |
Jose Enrique
Edit
See: Jose Enrique
Popularity on Facebook

| | |
| --- | --- |
| Date | # of "Likes" |
| 19 September 2011 | 9,911 |
John Flanagan
Edit
See: John Flanagan
Popularity on Facebook

| | |
| --- | --- |
| Date | # of "Likes" |
| 19 September 2011 | 1,856 |
Steven Gerrard
Edit
See: Steven Gerrard
Popularity on Facebook

| | |
| --- | --- |
| Date | # of "Likes" |
| 19 September 2011 | 5,346,131 |
Jordan Henderson
Edit
See: Jordan Henderson
Popularity on Facebook

| | |
| --- | --- |
| Date | # of "Likes" |
| 19 September 2011 | 31,884 |
Glen Johnson
Edit
See: Glen Johnson
Popularity on Facebook

| | |
| --- | --- |
| Date | # of "Likes" |
| 19 September 2011 | 177,493 |
Brad Jones
Edit
See: Brad Jones
Popularity on Facebook

| | |
| --- | --- |
| Date | # of "Likes" |
| 19 September 2011 | 354 |
Martin Kelly
Edit
See: Martin Kelly
Popularity on Facebook

| | |
| --- | --- |
| Date | # of "Likes" |
| 19 September 2011 | 29,209 |
Dirk Kuyt
Edit
See: Dirk Kuyt
Popularity on Facebook

| | |
| --- | --- |
| Date | # of "Likes" |
| 19 September 2011 | 399,484 |
See: Lucas
Popularity on Facebook

| | |
| --- | --- |
| Date | # of "Likes" |
| 19 September 2011 | 70,771 |
Pepe Reina
Edit
See: Pepe Reina
Popularity on Facebook

| | |
| --- | --- |
| Date | # of "Likes" |
| 19 September 2011 | 355,032 |
Jack Robinson
Edit
See: Jack Robinson
Popularity on Facebook

| | |
| --- | --- |
| Date | # of "Likes" |
| 19 September 2011 | 13,438 |
Maxi Rodriguez
Edit
See: Maxi Rodriguez
Popularity on Facebook

| | |
| --- | --- |
| Date | # of "Likes" |
| 19 September 2011 | 79,696 |
Jonjo Shelvey
Edit
See: Jonjo Shelvey
Popularity on Facebook

| | |
| --- | --- |
| Date | # of "Likes" |
| 19 September 2011 | 18,055 |
Martin Skrtel
Edit
See: Martin Skrtel
Popularity on Facebook

| | |
| --- | --- |
| Date | # of "Likes" |
| 19 September 2011 | 66,423 |
Jay Spearing
Edit
See: Jay Spearing
Popularity on Facebook

| | |
| --- | --- |
| Date | # of "Likes" |
| 19 September 2011 | 17,243 |
Raheem Sterling
Edit
See: Raheem Sterling
Popularity on Facebook

| | |
| --- | --- |
| Date | # of "Likes" |
| 19 September 2011 | 9,560 |
Luis Suarez
Edit
See: Luis Suarez
Popularity on Facebook

| | |
| --- | --- |
| Date | # of "Likes" |
| 19 September 2011 | 145,365 |
See: Suso
Popularity on Facebook

| | |
| --- | --- |
| Date | # of "Likes" |
| 19 September 2011 | 1,654 |
Danny Wilson
Edit
See: Danny Wilson
Popularity on Facebook

| | |
| --- | --- |
| Date | # of "Likes" |
| 19 September 2011 | 15,254 |
Andre Wisdom
Edit
See: Andre Wisdom
Popularity on Facebook

| | |
| --- | --- |
| Date | # of "Likes" |
| 19 September 2011 | 283 |